Health and wellness that works.
With all the recent promises of better health and cost savings, the health care industry is falling short. Medical services are still largely reactive instead of proactive. The quality of care is being widely outpaced by the costs. And ever-changing regulations leave everyone confused and concerned – wondering if real solutions actually exist?
Bravura Health is a real solution.
Through the creation and management of MetaClinics, Bravura is creating environments where employees can take control of their own health, where employers can take control of their health care costs, and where the true value of proactive medicine and wellness programs can be realized.
They are called MetaClinics because they are transforming the way traditional employer-sponsored clinics are managed. Bravura can convert your existing onsite clinic, or introduce you to our unique, no-overhead, clinic network model.
Bravura Health. Proving that there are common sense ways for health and wellness to work for everyone.
Convert your existing clinic to a MetaClinic

Start improving your employees' health and your company's bottom line.
Why MetaClinics work.
MetaClinics work because they challenge the traditional assumptions – of employer-sponsored clinics and of the health care industry as a whole.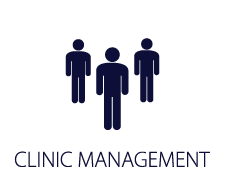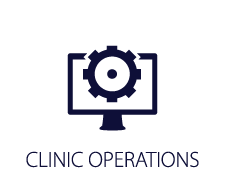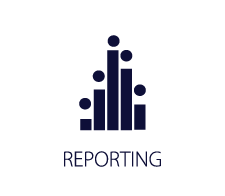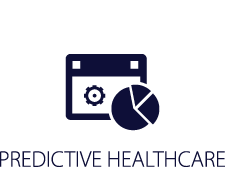 Your clinic management team consists of professionals representing all the disciplines needed to deliver effective Population Health Management. Both clinical and non-clinical staff are needed to ensure creating a patient-centered medical home for your members and focusing on reducing health care costs and the Health Equity℠ of your employee population.
From scheduling employee visits to your clinic, to making sure it is well stocked with the most commonly needed medications, to keeping it clean and well maintained, your MetaClinic has our full attention. If a patient has a problem with their visit, they have access to a Member Advocate to thoroughly discuss their individual situation without concern for privacy matters.
Your MetaClinic team will provide you with clinical data that answers business questions such as:
Is my MetaClinic running smoothly and are the patients satisfied?
Am I getting the value I expect from my MetaClinic?
Are my health plan members really getting healthier?
How are clinic programs performing to make my members healthier?
At least every quarter your clinic management team will meet with you to cover a comprehensive set of reports detailing all of the measures that support these four business questions. Additionally, our performance guarantees are reported to you using a certified, industry-standard reporting platform.
So what is this all about? Simple. We have all the available claims data from your health plan and from the MetaClinic and we employ nationally certified software to analyze every known engagement a patient has with the health care system. In addition, we use nationally published standards of care to identify patients who are compliant with their health conditions and wellness screenings.
But wait, there's more. Another way the MetaClinic model outperforms traditional clinic management is because we employ an advanced data analytics platform that goes far beyond predictive modeling. This platform enables Bravura Health to demonstrate not only what your population health measures are, but how each clinic program is making an impact on your employee. It can even tell you what health related events were likely avoided because of the clinic programs. That's right. We will tell you what didn't happen and how much you saved because of the MetaClinic.
"Members who would just not go to the doctor before are now making appointments through this program. One of those members was diagnosed with a life threatening disease and is currently under treatment. This visit may just have saved his life!… Members win. The Fund wins. It's a win-win!"
Terrianna C.
Fund Administrator
"As with everyone else, I first thought this program was too good to be true. After participating in this program for almost a year and a half, I can say without reservation that the MetaClinic program is saving money for both our members and our health plan.
Sean K.
Business Manager
"I recommend that you do whatever you can to secure this benefit for your members… It has been a huge hit with our members… We had our doubts about their cost savings guarantee, but they delivered. There has been significant savings after only a year of having the MetaClinics in place. These savings will only increase with time, as the clinics expand and the membership manages their health better as a whole because of it."
Jeb M., BM/FST
"The guarantee of savings was icing on the cake! We can't lose money…. In the words of one of the Trustees: "it's a no-brainer." I just know that the Fund is saving money and my members are on the road to a healthier life with more money in their pocket! We love the program!"
Terrianna C.
Fund Administrator
Start seeing results TODAY!